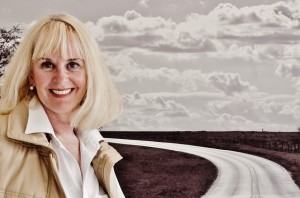 It would seem that Australia and Texas are an eternity apart and never the twain would meet. But that was not the case for Scottish born Wilma Russell who as a child, moved to Australia with her parents. Russell attended an all-girls school near Sydney before being lured by the call of the wide open spaces. For seven of her 12 years in the Australian Outback she worked with her former husband, who managed remote cattle stations of over one million acres, some an 8-hour drive to the closest town or a 2-hour flight in a single engine Cessna. Wilma often spent her days on horseback swimming cattle over flooded rivers – constantly on the lookout for crocodiles – mustering wild cattle and living from a pack bag for weeks at a time, and sleeping beneath the breathtaking blaze of Southern stars.
When her Outback days came to an end, for the next five years she designed her own line of Western wear before entering the publishing business producing the Western Horseman's Annual, Australia's leading Western magazine. In 1989 she was awarded the Media Person of the Year by Australia's Pro Rodeo Association. Russell won many notable events showing horses over the years, and was an accredited Australian Quarter Horse Association Judge.
Russell moved to Texas, where in the mid-90s she founded the successful national Western magazine, Cowboys & Country. After she sold her magazine several years later she moved into book publishing with three of her titles created around America's legendary Hollywood cowboy, John Wayne. www.TheDukeBook.com One of these titles, John Wayne – There Rode a Legend was the only book to have the total cooperation of the late Michael Wayne, Executor of the John Wayne Estate. Russell's books are visually stunning productions celebrating a timeless American, reminding us of the spirit of the West – the spirit of America.
Now, there's a fresh wind beginning to blow and Wilma, in 2015, turned her attention to a long nurtured dream in the form of Blondes Incorporated – To Lighten & Brighten the World. Please take time to browse around this web site and let us know what you think. hello@blondesinc.com Thank you!